Who'Dat?™: Celebrity golfers
Now that Snoop Dogg and Lee Iocacca are tv golfing buddies, there's no point pretending that golf is only for rich guys who run the business world. It's the sport of rich guys who run the entertainment business world, too.
In today's edition of Who'Dat?™, see if you can tell who this golfer is, then click on the picture to see if you are right.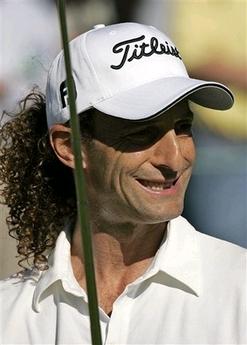 After you've played, see some more info about this celebrity golfer after the break.