« Viral* Marketing | Home | A Public Scolding From Michael Powell »
December 3, 2004
Who'Dat™: Celebrity Morphing Edition
Today's Who'Dat™ features a celebrity who's looking less like herself these days and more like another, related celebrity. Extra points if you guess both.
Make your guess and click on the picture below to see if you're correct. The second answer appears after the jump.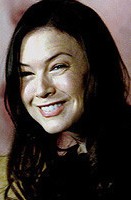 Clearly,(and creepily) Renee is morphing into Meg White, shown here with ex-husband/on-again-off-again Zellweger beau Jack White: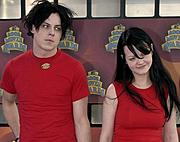 Which is interesting, since the two are polar opposites on the Continuum of Rock - especially now that Renee's Janis Joplin biopic has fallen apart.
Trackback Pings
TrackBack URL for this entry:
http://amysrobot.amyinnewyork.com/mt/mt-tb.cgi/93
Listed below are links to weblogs that reference Who'Dat™: Celebrity Morphing Edition: