« A brief note on the riots in France | Home | Looking for Wes Anderson »
November 11, 2005
FOX just made the biggest mistake of its life+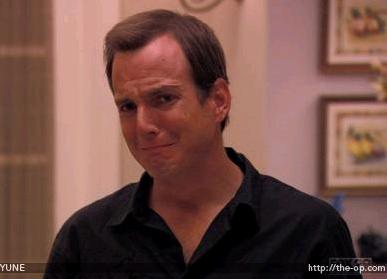 America. We have some terrible news this morning.
ARRESTED DEVELOPMENT IS BEING CANCELLED.
While this tragic news can hardly be described as surprising, it still saddens us to be faced with the knowledge that the funniest and most creative show on the air can't get enough of an audience to sustain it.
What the hell is everybody watching out there? One Tree Hill?
So we're going to get an abridged Season 3 of 13 episodes, with no new episodes until December 5, then it's just the gaping empty blackness of the void.
OK, American viewing public, I hope you're happy with your goddamn Two and a Half Men. - Amy
But there is a bright spot: 7th Heaven was also cancelled - the show that will always be known for introducing the world to Ashlee Simpson. - Emily
Trackback Pings
TrackBack URL for this entry:
http://amysrobot.amyinnewyork.com/mt/mt-tb.cgi/376
Comments
Post a comment