« Photo op | Home | Cleaning out the closet »
September 24, 2006
We Want Your Links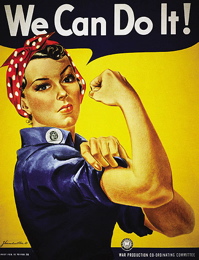 Hi everybody,
One of the main features of this site is the constant stream of fresh and interesting links over there on the right side of this page. All those links come from a website we made a while ago called Linkit.
We don't talk about it a lot, but the whole idea of that bar is for you to share interesting things you find on the internet with us. It just takes a second: whenever you find something interesting, go to this page, and send it to us. As soon as you submit it, it will appear on Linkit's main page, and if we like the link, it will soon appear on this page, too.
Now, to prevent spam, we do ask you register with Linkit before adding links. This also takes just a second, but it has an additional benefit: Linkit is a great way to keep track of your bookmarks and favorite links even if you are not really motivated to share them with us. You can even make the links you submit to Linkit show up on your own blog or website, since every user's links are available as an RSS feed. Several Linkit users are already using it to do just that.
So, if you have a second, please bookmark Linkit's Add Item page, and use it whenever you find something interesting on the web. (To make this process even faster, we also have a Linkit "bookmarklet" that you can add to your browser's toolbar that will automatically add to Linkit whatever page you happen to be looking at when you click it.) By sending us your links, you'll be helping readers of Amy's Robot find more great stuff on the internet, and you'll be able to keep better track of the stuff you come across online.
If you're interested in learning more about Linkit, you can read this interview with Amy's Robot where we talk all about it, why we created it, and how much we want you all to use it! (While you're there, check out the great features of Ning.com, the site that hosts Linkit.)
Thanks for reading, and please let us know if you have any questions or comments about Linkit or this site!
-Amy's Robot
categories: Announcements
posted by adm at 9:09 PM | #
Trackback Pings
TrackBack URL for this entry:
http://amysrobot.amyinnewyork.com/mt/mt-tb.cgi/549
Comments
Post a comment