« Seven beautiful peacemakers stand before me | Home | "Mad Men" season finale »
October 15, 2007
Scarlett "Gigantic Head" Johansson: worst picture ever?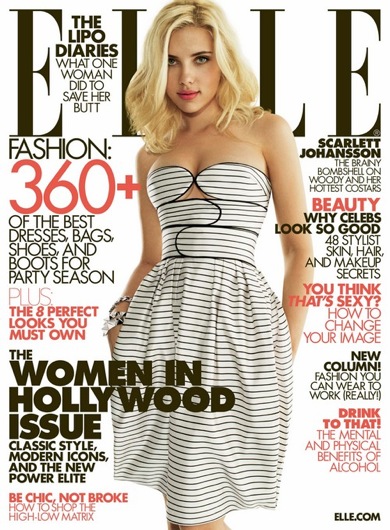 On the cover of this month's Elle.
Ack! Porcine nature emerging around nose and mouth! Looks increasingly like Miss Piggy! I'm telling you, she's only headed in one direction, here. Scarlett, you gotta fire your stylist, girl. I don't care what Woody's telling you, you're getting bad advice.
categories: Celebrities
posted by amy at 11:12 PM | #
Trackback Pings
TrackBack URL for this entry:
http://amysrobot.amyinnewyork.com/mt/mt-tb.cgi/726
Comments
Post a comment