« What Happens When the Graphics Department Goes on Vacation the Week of a Big Merger | Home | NUMB3RS: 790 Math, 380 Verbal »
January 28, 2005
Who'Dat?™: Unflattering Photos at Sundance
I guess Sundance gives movie stars the opportunity to appear in public looking all scruffy and unkempt, without their stylists and favorite photographers around to ensure their gorgeousness. Today we bring you a few highlights of Roger Ebert's Sundance photo album. See if you can identify the following celebrities (we admit...it's not too hard, but they do look pretty crappy), then click on the photo to see if you are right.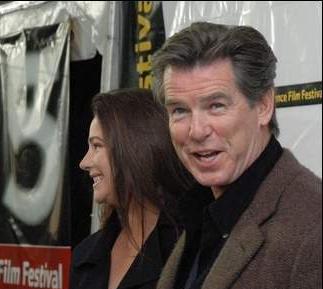 This celebrity is not terribly hard to identify, but his similarity to Ryan O'Neal in this photo is disconcerting. Especially considering Ryan O'Neal is 12 years older than this guy it.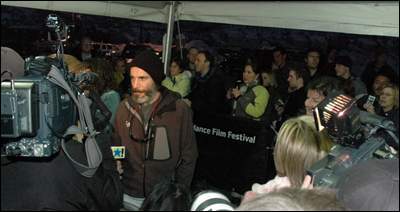 This guy looks different just about every time we see him, but is especially grizzled here.
Not the most flattering picture of one of our favorite actors. She looks a little like the considerably older Mary Steenburgen.
categories: Celebrities, Movies, Who'Dat?
posted by amy at 11:42 AM | #
Trackback Pings
TrackBack URL for this entry:
http://amysrobot.amyinnewyork.com/mt/mt-tb.cgi/150
Listed below are links to weblogs that reference Who'Dat?™: Unflattering Photos at Sundance: