« Ice cream + booze | Home | Today's Times »
July 10, 2008
Who's Older?™: 70's edition
Florence Henderson, blueprint for generations of TV moms, says that her Brady son Christopher Knight was pressured by VH1 into marrying his America's Next Top Model wife to boost ratings for their show My Fair Brady, a spin-off of Surreal Life 4--a reality show 3-car pile-up.
Faye Dunaway, one of the greatest actresses of her generation, has been starring in straight-to-video movies lately, and has scary hands.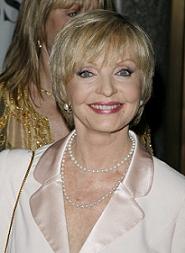 In today's Who's Older?, take a look at the two celebrities whose careers peaked in the 70's, guess which is older, then click on their names to see if you are right.
Who's Older?™
Florence Henderson or Faye Dunaway?
categories: Who's Older?
posted by amy at 4:44 PM | #
Trackback Pings
TrackBack URL for this entry:
http://amysrobot.amyinnewyork.com/mt/mt-tb.cgi/844
Comments
Post a comment