« Robot-on-the-Spot: Robots in Brooklyn! | Home | In Defense of Chad Lowe »
January 10, 2006
Red Alert: Hilary Swank is single
The world learned yesterday that Chad Lowe and Hilary Swank are splitting up after 8 years of reportedly happy marriage, and even a NYT feature on their funkily decorated West Village house, published less than a year ago.
While the cause for their breakup has not yet been publicized, we think it just might have something to do with this passage from an article announcing their split:
"Swank won best actress Academy Awards for Boys Don't Cry and Million Dollar Baby. Lowe, who won an Emmy Award for his portrayal of AIDS patient Jesse McKenna on the TV series 'Life Goes On,' is the brother of actor Rob Lowe."
It may also be that either Swank or Lowe found new partners. But the possibility that Hilary Swank is out there in the world, right now, and SINGLE, is just about too much for us to bear.
Therefore, we bring you a helpful guide in determining who is best suited to date the potentially single Hilary Swank. By the way, if you've never seen the photo of her running on the beach in a bikini from Vanity Fair last year, which is without question the best picture of anything I've ever seen in my life, now's your chance.
Now let's look at who's single.

Too sleazy.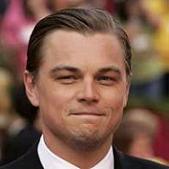 Too puffy. Also, might use Hilary's Oscars to beat her to death in a jealous, bloated rage.

Too dumb, and possibly also mean. Seems a little too into lap dances.

Alcoholic, has cancer, probably still in love with Valerie Bertinelli.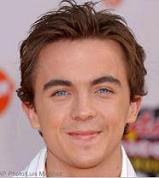 Shockingly, engaged!
The truth is, the only single celebrity that has the charm, talent, looks, and confidence to handle a woman like Hilary Swank is George Clooney.
Sure, there's an age difference of 13 years, and Clooney is the very definition of playboy bachelor, but Hilary is due to make a major step up in the world of celebrity companions.
If it doesn't work out, Hilary, I'm always here for you.
categories: Celebrities
posted by amy at 12:52 PM | #
Trackback Pings
TrackBack URL for this entry:
http://amysrobot.amyinnewyork.com/mt/mt-tb.cgi/417
Listed below are links to weblogs that reference Red Alert: Hilary Swank is single:
Comments
Post a comment