« Teany stabbing | Home | Who's Older?™: 2005 Summer Tour Edition »
August 22, 2005
A Helpful Current Events Quiz from Ämy's Röböt
In these uncertain times™ of rapidly shifting priorities, Amy's Robot is proud to introduce a new feature: a pop quiz to test your knowledge of important happenings around the globe.
We present...
World Event, or Mötley Crüe Concert?™
Question 1: Iraqis rioting for improved public services, or "Shout at the Devil"?
a)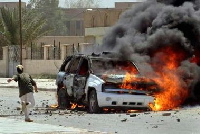 b)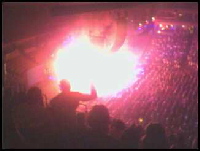 Question 2: World Youth Day, or "Home Sweet Home"?
a)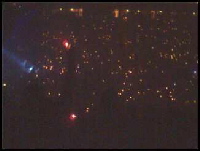 b)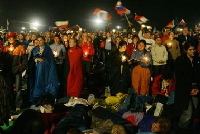 3) Metal detectors in Sudan, or New England?
a)
b)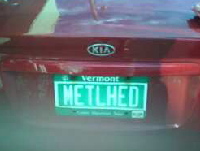 Click below for the answers
Question 1
a) An Iraqi man shouts at American devil George Bush
b) New Hampshire Crüe Fans shout at American devil Vince Neil
Question 2
a) Crüe fans raise lighters to "Home Sweet Home"
b) German pilgrims light candles for World Youth Day in their "Home Sweet Home"
Question 3
a) A United Nations contractor uses a metal detector to search for Sudanese land mines
b) A Vermont Crüe fan uses a metal detector to search for Nikki Sixx
How Did You Do?
1-3 correct: You should be ashamed of yourself! Go straight home and listen to "Dr. Feelgood"
4-5 correct: You not only rock, but also probably occasionally read a newspaper
6 correct: Mötley Fucking Crüe, man! Fuck!
categories: Culture, International, Music, News, Robot-on-the-Spot, War and Security
posted by Emily at 7:43 PM | #
Trackback Pings
TrackBack URL for this entry:
http://amysrobot.amyinnewyork.com/mt/mt-tb.cgi/310