« GOP screws up its sneaky Latino seduction ploy | Home | Networks are screwed »
December 10, 2007
Who'dat?™: Rock legends
Today's installment of Who'dat?™ features a performer on stage at a recent concert. It's a tricky one because you can't actually see this person's face, but the outfit conveys this legend's stage presence, charisma, and long history of womanizing and drug addiction.
To play, look at the picture below and try to figure out who it is, then click on the picture to see if you are right.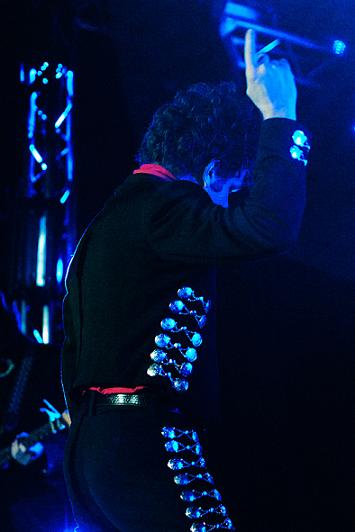 See you on December 21!
categories: Celebrities, Music, Who'Dat?
posted by amy at 1:10 PM | #
Trackback Pings
TrackBack URL for this entry:
http://amysrobot.amyinnewyork.com/mt/mt-tb.cgi/755
Comments
Post a comment