« Obama baby names, other than Obama | Home | New patron saint of Bad Love »
November 21, 2008
New shows on AMC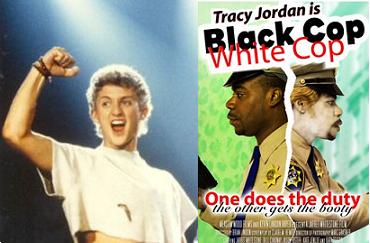 AMC has had a good run with Mad Men and Breaking Bad (season 2 starts early next year!) and they're looking at some new original shows to keep the momentum going.
One of the new shows is by old favorite Alex Winter of Idiot Box/Bill & Ted/Freaked fame: Sugar Hill will be about a black cop and a white cop working Harlem in the late 60's. Expect excellent costumes and music, possible Tracy Morgan cameo.
Red Mars will be a sci-fi series about people colonizing Mars, but it's a character-driven drama. The writer/producer is the guy who wrote Armageddon and The Saint, but it's still probably worth checking out.
Rectify is a drama about a man returning home from prison after DNA evidence exonerates him. It's by the producer of Breaking Bad, and stars the guy from The Shield who isn't Michael Chiklis.
And if that isn't enough, they're also making a mini-series remake of The Prisoner, an awesome and influential 60's British TV show, starring Ian McKellan and Jim Caviezel. Hopefully it will capture the spy/sci-fi/ mystery/psychological freakout elements of the original. I haven't heard anything about the rumored Christopher Nolan movie version for two years or so, maybe that one's not happening.
TV is more exciting than movies these days, isn't it?

Trackback Pings
TrackBack URL for this entry:
http://amysrobot.amyinnewyork.com/mt/mt-tb.cgi/901
Comments
Post a comment