« Lost finally attempts to jump the shark | Home | And how will New Yorkers be honoring the work of Dr. King this weekend? »
January 12, 2006
The next CBS News anchor
The world seems to have totally lost interest in the rumor-that-won't-die that Katie Couric will be the next anchor for CBS News. Katie herself was recently overheard at a party saying nothing is happening, and that she can't even negotiate any other contracts until May.
ADM has already commented on Katie's journalistic "chops", which primarily consist of interviewing television celebrities and hawking household products on "Today". And yes I know she used to be a news producer and was a Pentagon correspondent for two years. Still. She markets herself as a likeable soft-news host who has a good head for PSA-like specials, like the colonoscopy thing. She's the consummate morning show host, but she's no Walter Cronkite.
Despite all this, many people love the idea of Katie Couric as a nightly news anchor, so obviously her popularity is worth more than other qualities typically valued in high-level journalism.
Which brings me to my ideal candidate for the job at CBS: Star Jones.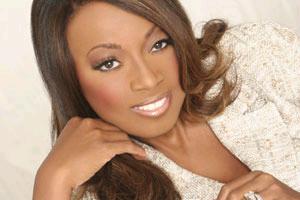 Hey, if we can seriously argue that Katie Couric is a journalist, why not Star? Star Jones has been hosting popular daily TV show "The View" for over 8 years. Before that, she was a legal correspondent for Court TV and NBC, and was the only correspondent to get an interview with O.J. Simpson while she was covering his case for "Inside Edition". The world may not have seen the inside of her colon (though the doctor that performed her alleged gastric bypass probably got a look at it) but she has worked extensively with organizations helping low-income kids in East Harlem.
And her wedding to Al Reynolds last year demonstrated that her product promotion skills rival even Katie's.
So let's hear it for the successor of Dan Rather and the future of CBS News, Star Jones!
categories: Celebrities, Media, TV
posted by amy at 1:43 PM | #
Trackback Pings
TrackBack URL for this entry:
http://amysrobot.amyinnewyork.com/mt/mt-tb.cgi/420
Comments
Post a comment