« Elaine Stritch and the Emmys | Home | The unleakable Jay-Z »
July 20, 2009
TUSH 2009, a late bloomer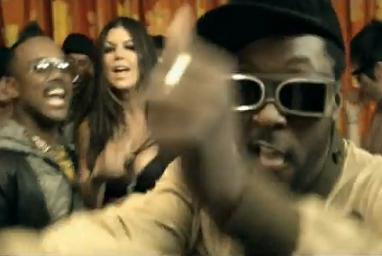 Now that everyone's become an expert on the phenomenon of the song of the summer, there have been predictions about the Totally Ubiquitous Summer Hit on every pop culture website you read. Vulture at New York Mag has owned the debate this year, with a weekly post ranking contenders that I guess will keep plugging along until everybody gets their hands on advance copies of The Blueprint 3 and loses interest in disposable pop.
I've been waiting to see if any TUSH was going to emerge from underneath the Lady Gaga juggernaut of year-old songs that are still cluttering up the charts. Then the Michael Jackson shockwave hit, which has kept the record industry afloat for at least another couple of months. The sales story of the year belongs to MJ. Check out this Billboard chart of album sales--he owns it, and probably will for months to come.
So if I was going to declare the 2009 TUSH to be the one song that I've heard more than any other for the last month, it would be "Billie Jean". Obviously. That's the ubiquitous song (Sasha Frere-Jones claims this year's summer jam is defined by Michael Jackson's death, but doesn't say which song.) But in the long term, "Billie Jean" doesn't belong to this year. You won't associate it with the places where you heard that song over and over again this summer, because it will always take you back to the 80's. So I'm going to stick to the spirit of the TUSH and pick a new song that isn't popular only because of a sad death and the resulting media hyperventilation.
It was looking like this year's TUSH would be some Lady Gaga song. She is everywhere -- still -- and it has been suggested that her persona might be a creation of Sacha Baron Cohen. But her album came out last fall, even if it didn't really take off until this spring. "LoveGame" [video] could be a TUSH contender--it's irresistibly catchy and has the best vocal hook of the year, and any song whose beat is self-described as "sick" I am automatically going to love. But by now it's too old and it's not sunny enough to capture the feel of a summer hit.
Then came the Black Eyed Peas. Their new album The E.N.D. was released in early June, and shortly after its release they had the #1 and #2 songs on the charts, something that no one's done since OutKast in 2004. Here's this week's chart.
Their first single was "Boom Boom Pow" [video]. I don't like it. Doesn't go anywhere and isn't actually that fun.
But the song that was born to be a TUSH is their most recent single, "I Gotta Feeling". This is the song that all of a sudden I hear everywhere. It's on the radio when I set the alarm at night, it's on the radio when the alarm goes off in the morning, it's in the Indian fast food place on West 48th, at the gym, everywhere. It didn't come out until the end of June, but already sounds like it's been around forever. It was produced by French electro-dancepop producer David Guetta.
Plus the admittedly ridiculous video is pretty great--the band goes to a wild house party which is like a condensed version of every 80's teen movie party montage you've ever seen. Everyone's jumping on the bed and spraying beer all over everything and making out with each other and jumping in the pool, except, hey, look! There's will.i.am waving a red cup around! There's apl.de.ap dancing on the kitchen counter! There's a girl spilling cookies onto the floor as she takes them out of the oven! Because this is the kind of party where people bake! It's fun, goofy, disposable.
Also: "I Gotta Feeling" gets the award for best use of Yiddish in a pop song: "Fill my cup! (Drank) / Mazel tov! (L'Chaim!)"
As a tribute to better BEP, here's the video for "Fallin' Up" from their first album. This song has a verse about how they'll never sell out. Ahem.
Trackback Pings
TrackBack URL for this entry:
http://amysrobot.amyinnewyork.com/mt/mt-tb.cgi/996
Comments
Post a comment