« Please Give | Home | Club security: has it come to this? »
June 3, 2010
Books about music, books about movies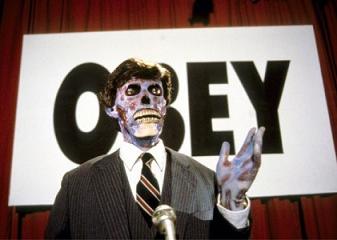 One of the coolest things to happen to music criticism in recent years is Continuum's 33 1/3 series of short books, each one about a different album and by a different author. Each book is around 100 pages long, and includes background, interviews, heady analysis, and often some wacky, highly personal musings, reflections, and rants on the importance of the album in question. They're a lot of fun--the experience of reading one is sort of like meeting an interesting person at a party and suddenly finding yourself in a long, meandering conversation about the album that's playing, which you both happen to really love.
The albums in the series range from the obvious but necessary ("Led Zeppelin IV", "Doolittle", "OK Computer") to the well-informed if less canonical ("Meat is Murder", "Born in the U.S.A.") to the truly inspired picks that you might not immediately think of for a series like this ("Rid of Me", "Trout Mask Replica", and one brave monograph about Celine Dion.) There are new ones coming out all the time--I can't wait to see the book for Wu Tang's "36 Chambers", especially the crazy recording studio anecdotes. Here's the whole Wikipedia list and Amazon list.
Many of the writers of these books don't have any other author credits on Amazon, so there's a tantalizing sense that you yourself could one day write a 33 1/3 book on "Dubnobasswithmyheadman" or "Faith" or "Elastica" or "Very Necessary", and that music fans everywhere would read about your own personal musical obsessions.
(As a side note, I've always thought it was an unfortunate indicator of my own musical ignorance that the one book in the series written by somebody I actually know is about an album I have zero personal connection with: The Minutemen's "Double Nickels on the Dime".)
This news has been out for a bit, but I just found out (via Rex) there's going to be a similar series of short books -- about movies! It's called Deep Focus, and it's being put out by Soft Skull Press. The first two books in the series will be about John Carpenter's alien takeover movie They Live, by Jonathan Lethem (!), and Charles Bronson's Death Wish by Christopher Sorrentino. Both are out in November.
So the next obvious question: if you could write a book for this series, what movie would you choose? It seems like they're going mainstream so far, but let's assume that the movie selection will be wide open. I might pick a favorite comedy like Tootsie. There's so much to say about that movie. Or, oh man, can you imagine getting to write a whole book that encompasses every tangent and diversion about Blue Velvet? Or The Apartment? Or Dead Alive? Or Hannah and Her Sisters? I can't wait to see where they go with the series.
If you were going to get paid to go off at length on your own totally subjective analysis and personal adoration of a movie, what would you pick?

categories: Books, Media, Movies, Music
posted by amy at 12:41 PM | #
Trackback Pings
TrackBack URL for this entry:
http://amysrobot.amyinnewyork.com/mt/mt-tb.cgi/1117
Comments
Post a comment