« 24: Kiefer pretends to be in NYC | Home | Gaga tears New York's face off »
January 20, 2010
Even Michael Haneke's child actors are creepy
The nine movies that are being considered for an Oscar for best foreign film were announced today, and among them is Michael Haneke's dark and dread-filled The White Ribbon. The movie is set in a small German farming town that's filled with some particularly malicious people in the lead-up to World War I.
I don't have that strong an opinion about whether this movie should win the Oscar or not, but if there were an award for most totally unnerving child actor, this kid with the tears of unspeakable rage would be a slam-dunk: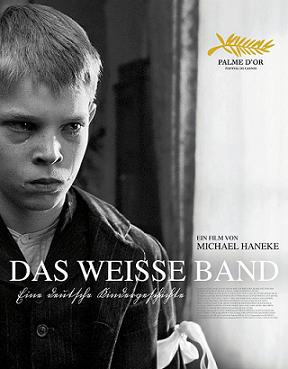 Holy crap. That is one preteen I would not want to encounter in a deserted cabbage field.
The movie features many more completely creepy and unsettling shots such as this one:
Yikes.

Trackback Pings
TrackBack URL for this entry:
http://amysrobot.amyinnewyork.com/mt/mt-tb.cgi/1068
Comments
Post a comment