« Who'dat?™: Crazy celebrity brothers | Home | Gay big love rally »
November 12, 2008
Jerry Garcia, before the egg creams and heroin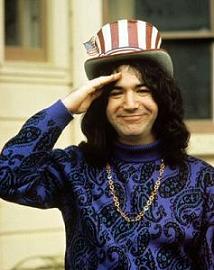 This is what Jerry Garcia looked like in 1967 at age 25. He had just recently started the Grateful Dead (a name the whole band hated) and he was a big fan of Chuck Berry, Bo Diddley, and bluegrass.
It's this period of Garcia's life that a new biopic will focus on. Spout is suggesting some actors to play him, but their ideas all sound like the later-era Jerry Garcia, the heroin addict and egg cream fiend. They're talking about Philip Seymour Hoffman, Vincent D'Onofrio, or Paul Giamatti. I love all those actors, but we need someone young, hairy, and maybe a little doughy-faced to play Jerry when he looked like this: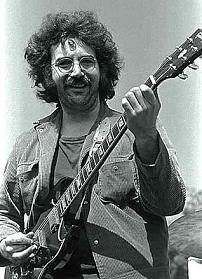 So here are a few ideas: Jeremy Sisto. He's got the hair, he'd have no trouble growing a big beard, and look at that smile:
Here's another one: Danny Masterson, from That 70s Show. Put a few pounds on him and he's just about perfect. Plus, everyone already associates him with being a stoner.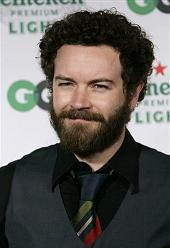 Then there's the obvious choice: Seth Rogen. The man is the real hirsute frizzed-out deal, and is clearly no stranger to Cheetos. But his range is pretty limited: I'm guessing the first half-hour or so of the movie might involve some scenes where Jerry Garcia is not high, and it's hard to imagine Seth Rogen pulling that off.
Please add other ideas in the comments.
categories: Celebrities, Movies, Music
posted by amy at 10:55 AM | #
Trackback Pings
TrackBack URL for this entry:
http://amysrobot.amyinnewyork.com/mt/mt-tb.cgi/897
Comments
Post a comment