« Scott Pilgrim and the new Michael Cera | Home | The male Brazilian: a country with no boundaries »
August 18, 2010
Bed bugs and the end of the world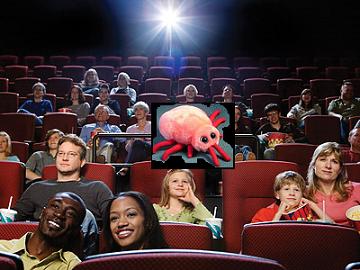 Today's news that the AMC 25 movie theater on 42nd St is closed due to bed bug infestation is just one of many increasingly alarming reports of bed bugs that have been plaguing the city for the last few years.
It's bad enough that the Brooklyn DA's office, the city's counsel, and the Park Slope Pavilion movie theater all reported bugs lately, as well as 10% of apartments in New York City and "Broadway theaters, judges chambers, health clubs, stores, and movie theaters," according to exterminators.
But there are some months that I spend a major portion of my waking hours at the AMC 25. I'm a card-carrying MovieWatcher Club member. I saw Scott Pilgrim at a $6 matinee (best deal in town!) a mere 4 days ago. My world has been invaded.
No one is safe. You may have thought the world as we know it would end with nuclear warfare, or we'd run out of clean water, or a giant tsunami would flood the earth. But you would be wrong. Because the end of world is coming, and it's bed bugs.
When I first read the reports of the AMC 25 infestation, I thought, you know, in five years, the entire city is going to be totally overrun with bed bugs. They'll be everywhere. We're all going to be hypervigilant maniacs wrapping our bodies in garbage bags to go to restaurants and ride the subway.
Then I was like, hey, wait.
Now that the apocalypse is here, the best way to cope is by embracing reality, being proactive, and planning your 2010 Halloween costume.
Sexy Bed Bug! Bed Bug Zombie!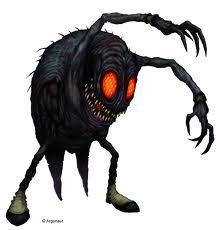 Gonna be a truly terrifying Halloween.

Trackback Pings
TrackBack URL for this entry:
http://amysrobot.amyinnewyork.com/mt/mt-tb.cgi/1138
Comments
Post a comment