« The Artist vs. Hugo | Home | Myanmar gets its own manufactured girl group »
January 3, 2012
Top movies of 2011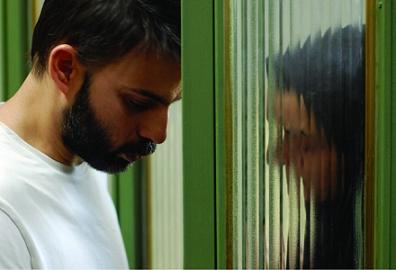 There were loads of good movies this year, and many of my favorite ones come from new sources--there are a lot of exciting directors and actors I'll be paying more attention to after what they did this year. Also, Steven Spielberg.
Here are my favorite movies of the year, then a bunch more that I liked a lot.
A Separation
It's no longer original or cool to say this is your favorite movie of the year, but what can you do when it's this undeniably great? An Iranian movie about two families whose lives intersect badly, it looks at things like justice, class, pride, and the law as the tangled, personal, universal messes they are. I saw it as a feminist story, about how the systematic oppression of women in Iran leads to all kinds of problems for families trying to get by and live happily, but part of why this movie is so good is that other viewers probably don't see it that way at all, but love it as much as I do.
This movie also made me eternally grateful that I don't practice family law.
The Tree of Life
My other favorite. The Tree of Life is the most ambitious movie of the year, with childhood and family as the lens through which all the biggest questions about life, the universe, and everything are viewed. It's not a straight narrative, and it makes sense emotionally more than rationally. There are extended sequences of children running through wild grass; there are nostalgic sun-dappled backyards; there are visions of the cosmos and galactic birth; there is spiritual redemption; there are dinosaurs. I ate it up. Terrence Malick, as he often does, got the best performance yet out of an otherwise non-amazing actor, Brad Pitt.
Melancholia
A melodrama set at the end of the world that embraces hopelessness and depression as rational responses to living on a doomed planet. There's no patience for romance and sentimentality, but plenty of time for Wagner and Renaissance paintings and classically-framed slow-motion sequences, which are finely dissected by Manohla Dargis. When Lars Von Trier decides to raise his production standards, he makes some really beautiful, strange, dark images.
The Artist
The best kind of movie-watching experience is transcendent and exhilarating, and The Artist gives us that in a package most of us probably aren't used to getting. This simple, black and white, silent movie uses its genre limitations with more creativity than the most expensively-produced, FX-heavy movies do. It's not a cutesy gimmick, it's the real thing.
Martha Marcy May Marlene
Most seductively terrifying view of a cult leader who simultaneously boosts your sense of self-worth and annihilates any concept of you existing as an independent human being. But in a different way, normal life outside the cult is pretty messed up, too. By the end of this movie, my sense of reality had become as paranoid and confused as the main character's. A great psychological thriller that really stayed with me.
Drive
Stylistically bizarre and completely unpredictable, this movie felt like it was made by somebody who had either never seen a movie before, or had done nothing in their entire life but watch action-romance movies of the mid-80's. Between the Tiger Woods hot dog-throwing incident and the funny spoof trailer "Drive-Thru", this movie seems to have taken on a fittingly crazy life of its own.
Higher Ground
Vera Farmiga as a woman in a Christian congregation/commune who starts to get the sense that the brand of patriarchal spirituality and self-denial she's bought into is a load of hooey. The movie doesn't follow predictable lines of feminist awakening we've seen before, but even though her story is quietly introspective, watching Farmiga's expressive face while she's thinking is absolutely riveting. I hope she can stop taking cardboard action movie roles and direct more great stuff like this.
Other movies I liked:
Weekend, about a one night stand that turns out to mean a lot more than the characters think it will. It quietly questions and subverts the usual start-of-the-affair story, and considers the different ways people are closeted and out. Sweet and sad.
13 Assassins is the most fun medieval Japanese badass movie I've ever seen. I got to really know and care about these characters in a way that's rare for this genre. Plus: flaming boars.
Young Adult takes a long, hard, clear-eyed look at maturity, self-actualization, and American small-town values, then insults everyone, does 37 shots of whiskey, and passes out face down with its high heels still on.
Take Shelter is another movie about paranoia and the end of the world, with one of my favorite performances of the year by Michael Shannon. There's one pivotal scene in a tornado shelter that rang false to me, otherwise it's a compelling, tense story about going nuts in a dangerous world.
A Dangerous Method isn't my favorite Cronenberg movie, but the scenes between Freud and Jung are subtly hilarious and great.
Attack the Block and Bridesmaids took genres we've all seen loads of times (alien invasion, vulgar buddy comedy) and injected tough London project kids and Melissa McCarthy to excellent effect.
Incendies and Meek's Cutoff look at the horrors of life during wartime and on the pioneer trail--I liked them, but don't want to watch either one again.
A few notable trends of the year: Incredible child actors. The kids in The Tree of Life and A Separation in particular gave some of the best performances I've seen all year. I don't know how directors started directing kids so well in recent years, but they're doing something right.
John C. Reilly. This year, he's done Cedar Rapids, Terri, Carnage, and We Need to Talk About Kevin. He's done a lot of great stuff over his career, but this year is really a standout.
The demise of writer/director David Gordon Green. He used to do good indie dramas, then Pineapple Express was a little ehh, then he comes out with two of the most awful comedies of the year, Your Highness and The Sitter. Big disappointment.
Speaking of comedies, it hasn't been a great year for anything funny. The funniest movies I watched this year were probably The Trip, even though some of the funniest parts from the TV series were edited out, and A Very Harold and Kumar 3D Christmas, which included a wonderful 3D bouncing spooge scene. Our Idiot Brother was OK. Overall, not a great comedy year.
Movies I haven't seen yet: War Horse (Spielberg tear-jerker?), The Skin I Live In (creepy skin horror?!), and unfortunately, a lot of the documentaries that sound good: The Interrupters, Tabloid, Into the Abyss, and Cave of Forgotten Dreams.
What did you like? What good ones did I miss?
Here's 2010's list.
Trackback Pings
TrackBack URL for this entry:
http://amysrobot.amyinnewyork.com/mt/mt-tb.cgi/1265
Comments
Post a comment