« When Abraham Lincoln Comes Around | Home | More from the Linky »
February 15, 2012
Britney is indestructible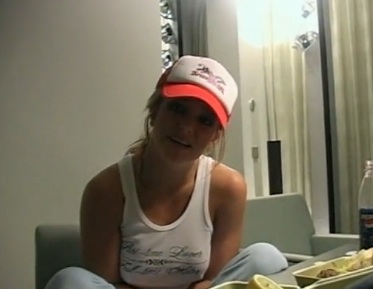 The Robot Linky feed isn't working today, so here are a few little things about politics and Factory Records and Britney Spears:
Over at the AV Club, Nathan Rabin continues his "My World of Flops" series with a look at the brief, unwatchable reality TV show that Britney Spears created during her ill-fated romance with Kevin Federline, "Chaotic". This "Flops" series is a continuation of Rabin's "My Year of Flops" in which he takes a fresh look at a movie (or TV show, or album) that was a commercial and critical failure, and considers why it flopped. Sometimes he finds heretofore unacknowledged value in the flops, which is not the case with his review of "Chaotic", possibly the worst TV show ever made.

Rabin comes away hating Kevin Federline with such intensity and venomous rage it's almost worth reading just for that. But his analysis of the disaster that Britney was unwittingly getting herself into, in the form of a marriage and subsequent breakup that was so awful it made her literally insane and probably almost killed her, is the interesting part. If Britney could survive being married to someone as horrible and parasitic as Kevin Federline, he argues, she can survive anything.

Here's an excerpt:

[The show] captures the bizarre, counterintuitive power imbalance at the heart of Spears and Federline's relationship. Spears may be the world-famous, multi-millionaire sex symbol ogled and desired by tens of millions, but Federline is the one with all the power in the relationship. In "Chaotic", Spears looks to Federline for the approval, validation, and affection she gets constantly from the entire world, but he's able to control and manipulate her by strategically withholding them. In her mind, she's the lucky one. She's the one dating an older, wiser, more sophisticated man who's kind enough to let her experience the benefit of his wisdom.

In excavating the old bank that will be the site of his new restaurant in Manchester, Jamie Oliver stumbled on some Joy Division master tapes in a safety deposit box. [!?!?] Whoa! What's on them? Are there any new songs? Covers of "Louie, Louie"? Was it Factory Records founder Tony Wilson's safety deposit box? I worry we'll never get the follow-up this story deserves.
With the camps pretty much over, the Occupy movement is looking at one-day protests and actions, which I think is great--this has to be about something more than camping in public spaces. But a story today reports a planned event for February 29th: "Shut Down the Corporations Day". Um. I want to get behind this movement, but moronic non-strategies like this make it hard.
Kraftwerk is coming to MoMA! Ralf is going to do a series of 8 shows, one for each of their albums. Cool.
And if you didn't find Romney's insistence that he is "severely conservative" creepy enough, how about this: he mistreats dogs. Dogs Against Romney is doing two protests this week. If it takes stories about dog abuse for people to think twice about voting for Romney instead of his policy ideas, that's fine by me.
categories: Celebrities, Movies, Music, NYC, Politics, TV
posted by amy at 7:36 PM | #
Trackback Pings
TrackBack URL for this entry:
http://amysrobot.amyinnewyork.com/mt/mt-tb.cgi/1276
Comments
Post a comment