« France's race problems not magically resolved yet + | Home | NY's new unconvincing anti-domestic violence ad campaign »
November 27, 2007
Young Kenyan men enjoy same gifts-for-sex benefits young women have had for centuries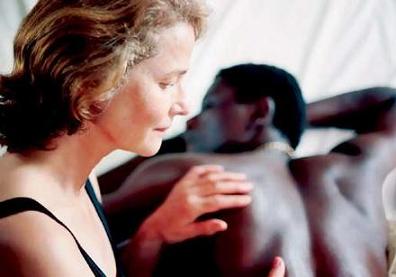 Reuters had an article yesterday on the trend of older white English women going on vacation in Kenya, and while there, taking out hot young men, buying them clothes and expensive dinners, and having sex with them.
The white beaches of the Indian Ocean coast stretched before the friends as they both walked arm-in-arm with young African men, Allie resting her white haired-head on the shoulder of her companion, a six-foot-four 23-year-old from the Maasai tribe.
He wore new sunglasses he said were a gift from her.
"We both get something we want -- where's the negative?" Allie asked in a bar later.
Apparently the negative is that a lot of hotel managers and members of the Kenya tourism board are lumping these women in with other sex tourists who come to Kenya to pay 12 year-old girls or boys for sex.
Which is nuts. Old, wealthy sugar daddies everywhere have long enjoyed taking much younger women out, showering them with gifts, and having sex with them. Some might go so far as to marry them (Billy Joel, Donald Trump, Fred Thompson, Ben Kingsley, Les Moonves, I could go on all day) but plenty more just enjoy the arm candy for a while then drop them (George Soros).
At last, young men from poor countries with little opportunity for living in economic security get to enjoy the same temporary access to nice clothes and fancy dinners that young American women have been hustling to get their hands on forever! Why should sex-for-goods be exclusively a rich man/poor woman transaction? I'm so glad to see these enterprising young African men are finally able to exploit their youthful hotness with all the savvy of a midwestern high school dropout draping herself over aging producers at Hollywood parties.
22 year-old Joseph, a Kenyan man who says he has slept with over 100 white women, says:
"When I go into the clubs, those are the only women I look for now," he told Reuters. "I get to live like the rich mzungus (white people) who come here from rich countries, staying in the best hotels and just having my fun."
He could be half the girls in their early 20's who hang out at expensive Tribeca bars hoping to snag free drinks from an investment manager.
The movie Heading South came out in 2006 and featured Charlotte Rampling (in the photo above) traveling to Haiti to have sex with young men in the 1970's. A long article about the movie goes into all these complicated arguments about sex, economics, political power, gender roles, exploitation, and on and on.
Seems like the only new or interesting thing happening here is that the older, richer person in the dynamic is female and they have to go to other countries to find young men willing to do what many young women in rich countries have done basically forever. Yawn.

categories: Economics, Gender, International, Race, Sex
posted by amy at 12:12 PM | #
Trackback Pings
TrackBack URL for this entry:
http://amysrobot.amyinnewyork.com/mt/mt-tb.cgi/749
Comments
Post a comment